Gluten Free Garden Produce Recipes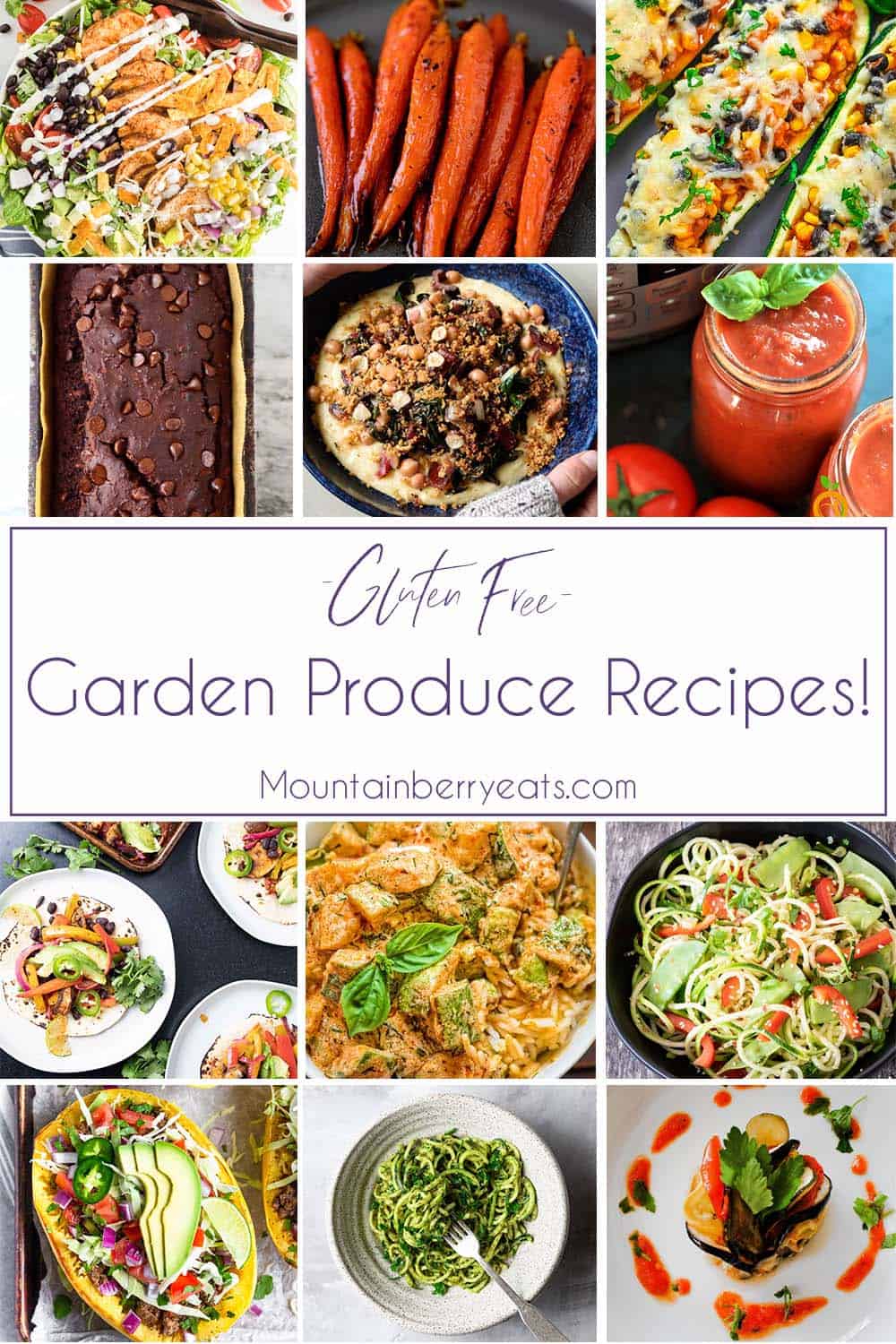 August has arrived, and with all the glorious sunshine, the garden is producing full-steam. If you're like me, then you are always on the hunt for new ways to use up some of that produce, or ways to use that 50th zucchini you just picked…
To make things easy on you, I've compiled a list of Gluten Free Garden Produce Recipes to add to your menu plan in the upcoming weeks.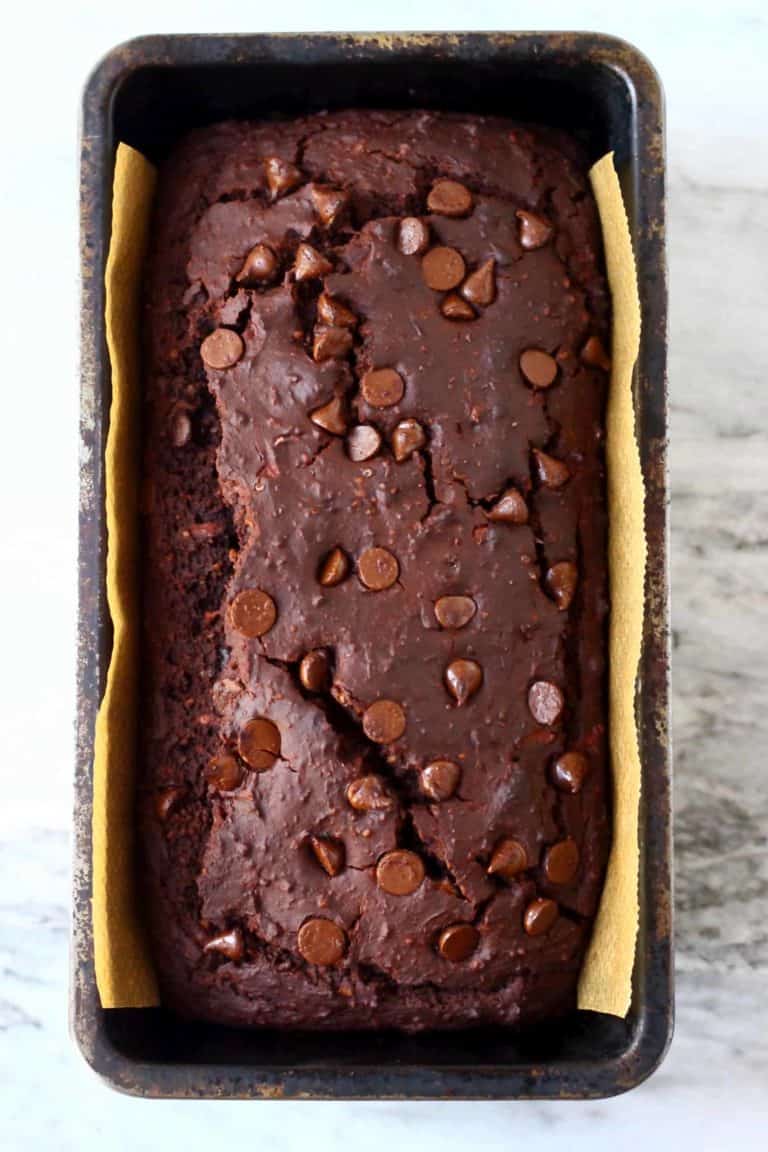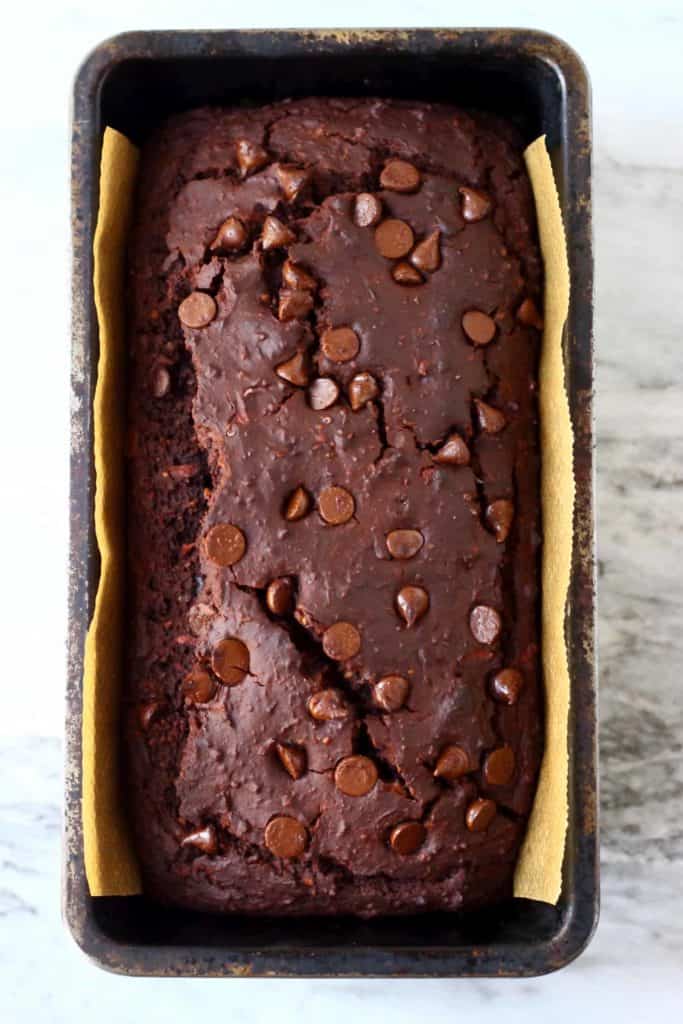 Though I haven't personally tried every recipe, I have made sure that they are all gluten free, or have gluten free options.
I also have an abundance of produce and am excited to try some of these garden produce recipes over the month of August!
For a delicious start to the morning, I'm looking forward to trying this Gluten Free and Vegan Chocolate Zucchini Bread! Or better yet, I'll enjoy some with my cup of afternoon coffee! mmmm… 😋
Garden Produce Salad Recipes:
I love all the fresh produce and different flavors you can pack into a good salad! Unless salads are loaded with tons of flavor or rich ingredients, then I really am not a fan of eating them too regularly and would rather put my greens in a smoothie. However, these salads looked pretty darn delicious!
Squash Recipes:
One of the main things in my garden is squash. My family loves spaghetti squash, and of course the zucchini is going crazy!
Below are some recipes that looked delicious! I'm excited to try the creamy zucchini sauce over some rice on a cooler afternoon
I've been wanting to plan a movie night for the kiddos to see the movie "Ratatouille" (I love that movie) so it'll be fun to make a night of it and create the dish as well.
Tomato and Other Garden Produce Recipes:
We love fresh grown tomatoes. You really can't beat them and store bought ones just aren't quite the same.
Since we have such a short growing season here, it is hard here to get very much yield for full size tomatoes unless you are able to green-house them a bit.
I stick to just doing one large cherry tomato plant that we can enjoy throughout the Summer and remains relatively stress free.
I hope this list helps all you fellow gardeners out with a few fun ways to use some of that produce! I'd love to see what some of your favorite garden produce recipes are. Just tag me on instagram @mountainberry_eats or leave me a comment below!
Happy Gardening!