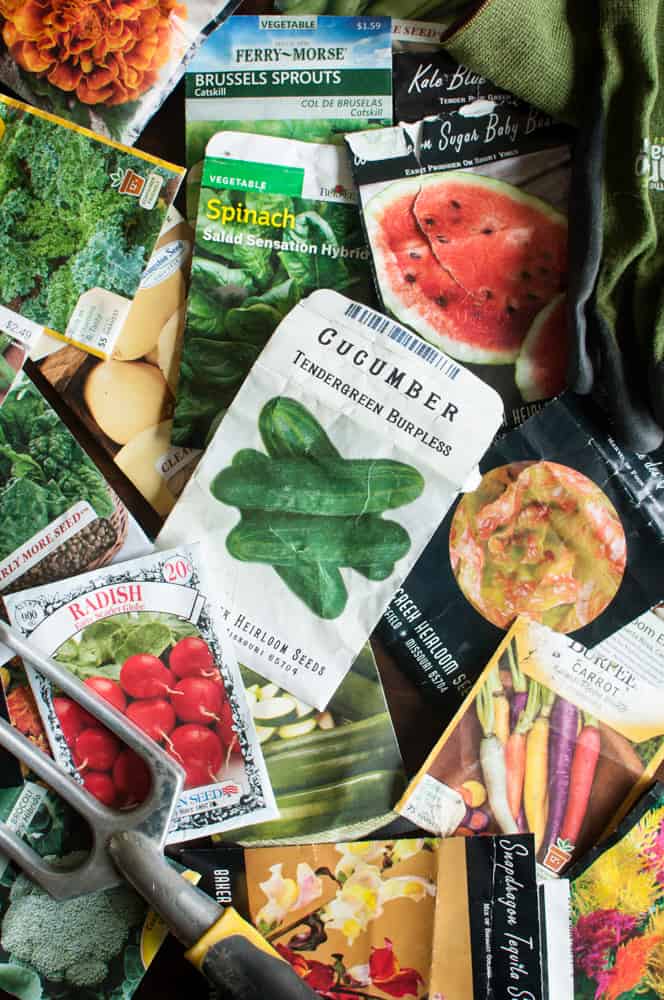 It's that time of year again!
I always like to put together a rough garden layout/ idea of what I want to plant and where.
I love pulling out all my seed packets and assessing what worked last year, what I would do again, and what just wasn't working in our tiny condo garden.

This helps me to actually think through when I can plant what, and helps me to get the best yield in waves of produce rather than just all at once.

Planning a garden layout also helps me be realistic in which seeds or starts to buy.
Walking through a nursery is pure bliss to me, and if I don't have a plan, I tend to grab more than I actually have appropriate space or sun for.
Let's be realistic, this is condo gardening and space is limited.
Repeat this to yourself Erica: "SPACE IS LIMITED" …in case you hadn't already guessed, I want to plant all the things!

This will be my third year for the garden and I've really begun to discover what works for our little space and what just isn't ideal.

The first year I did broccoli, which was gorgeous and grew really well. Then I decided for the amount of space it took up in our little garden beds, it really was not worth it for how cheap you can buy it here(not to mention my battle with keeping the cabbage worms from eating them!).

Every year I have planted green beans because I LOVE fresh green beans!
The first year I did bush green beans which did well but also took up a lot of space for the yield.
The following year I did the climbing variety, which also did well, but with the limited space where I have sun, these also weren't worth the space to yield ratio. I think I will definitely come back to beans when I have made a better "where to climb" plan for them, but this is not that year.

My one bed full of leafy greens has always done well, and seems to thrive even with it's fairly shady location. We put a large portion of greens in smoothies, and salads with the fresh greens make eating them so much better! My youngest daughter actually decided she likes spinach now after spending a summer picking it fresh from the garden.

Our South facing garden bed did really well with the spaghetti squash last year, so I think I'll add spaghetti squash again and rotate crops next year. With even just one plant, it climbed a bit crazier than I was expecting so I will try and remember to put it at the back along the wall this year. Last year I put it at the front of the bed, so after it climbed a-while the plant blocked my back wall climbing beans from getting much sun, which made the yield on beans pretty small.

Spaghetti squash, zucchini, tomatoes, beets, leafy greens…I get excited just anticipating the harvest!

Are you planting a garden this year? I'd love to hear what you all are growing, and if you have a tiny garden, then I'd love to hear what your favorite crops are that maximise your space.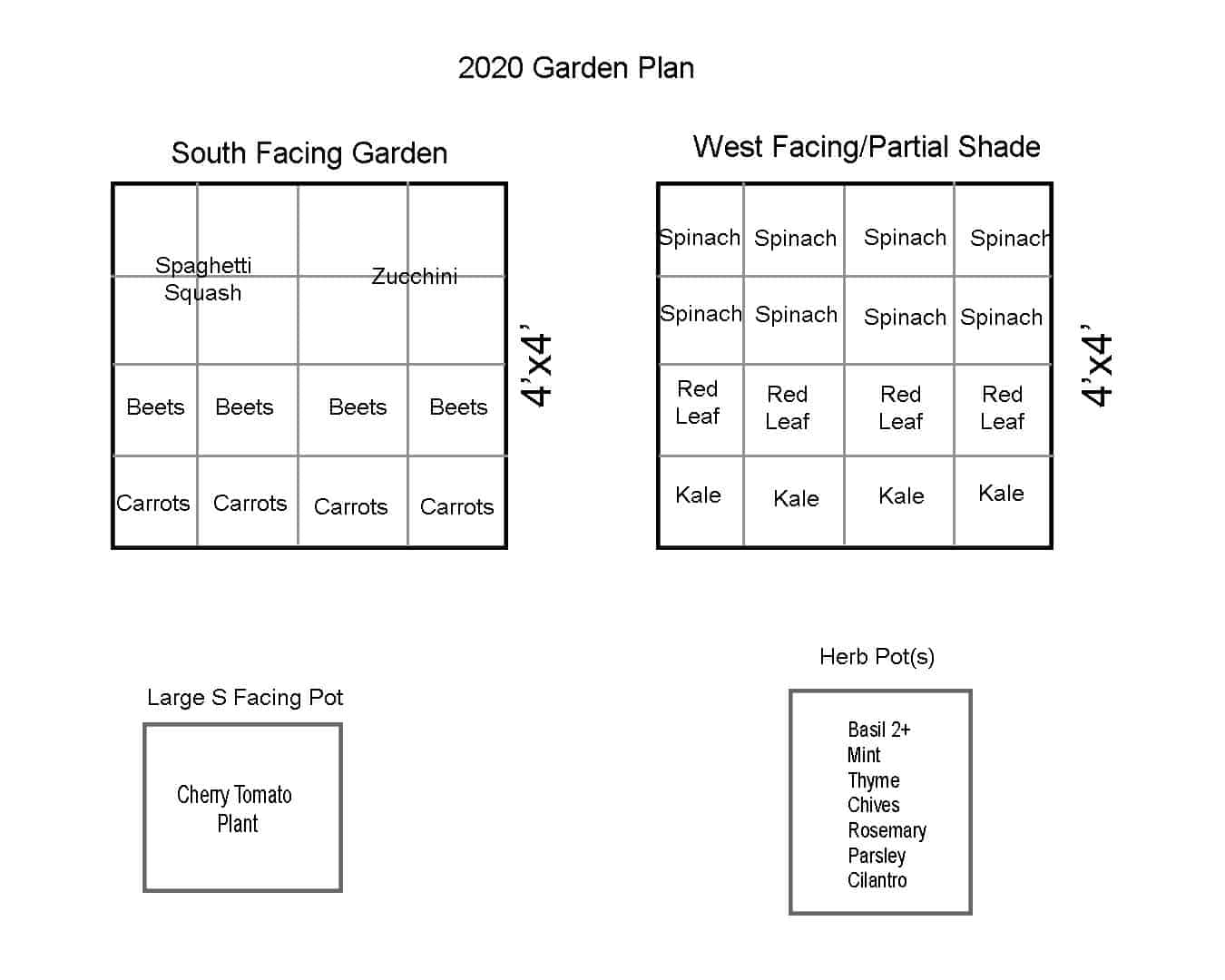 Tag me on istagram @mountainberry_eats to show me what your garden is shaping up like this year!