Cranberry Apple Cider Punch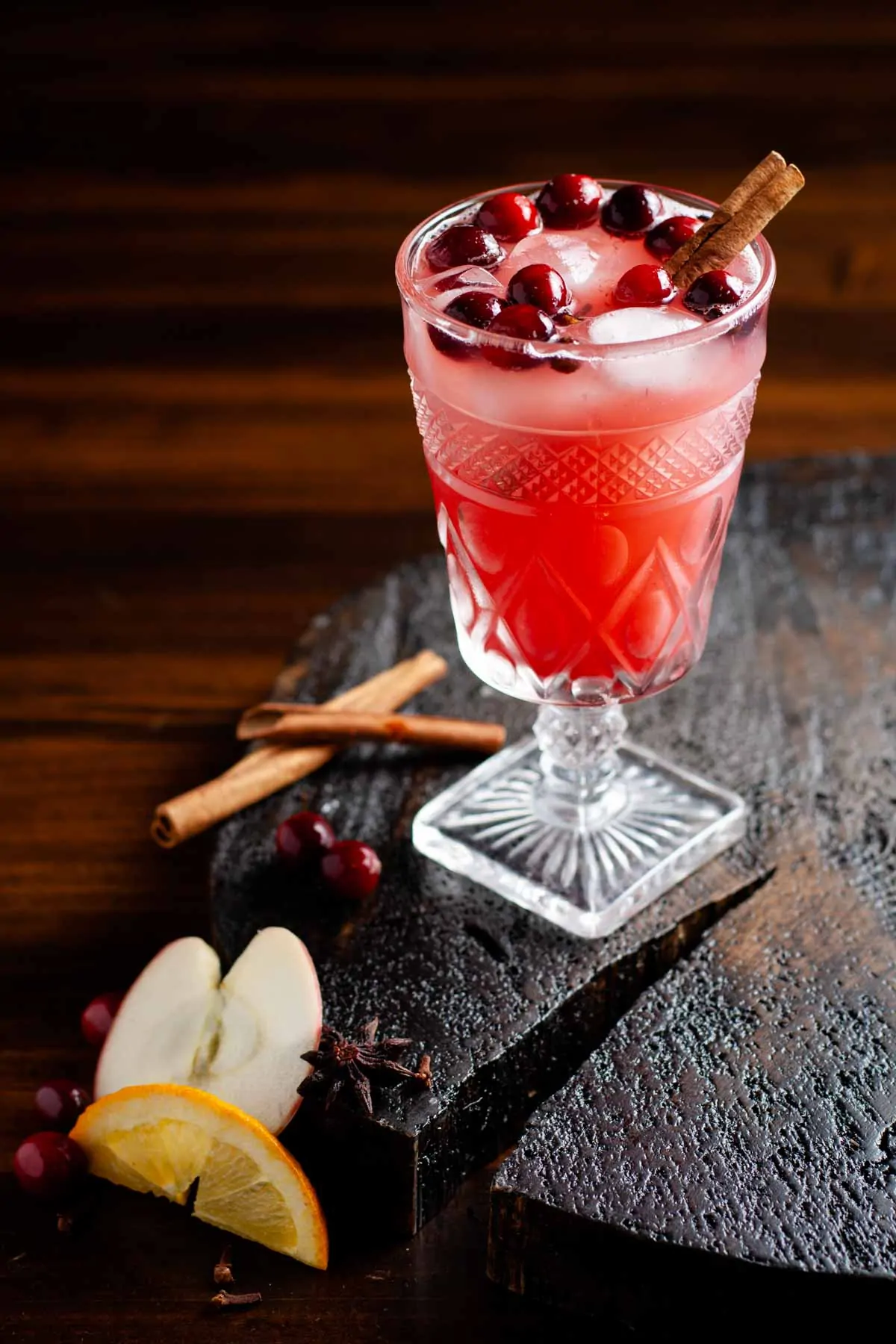 This Cranberry apple cider punch recipe features a unique twist from traditional cranberry punch and can be customized to fit your sweetness preference!
Every year growing up my mom has always made a big batch of this punch concentrate to keep in the freezer and have on hand whenever an occasion hits. Now especially around the holidays it has become something we all look forward to and make sure is going to be there every year.
There are so many punch recipes that the options are endless, but creating your concentrate straight from the fruit itself is much more appealing not to mention tasty.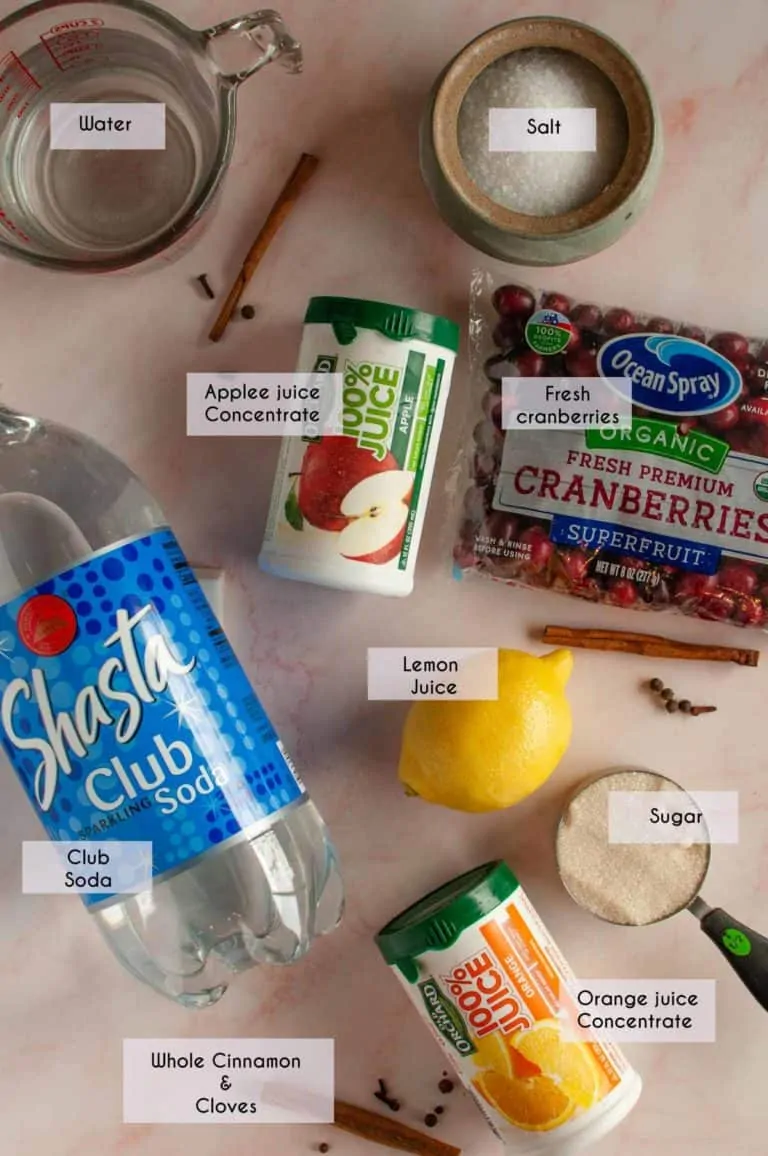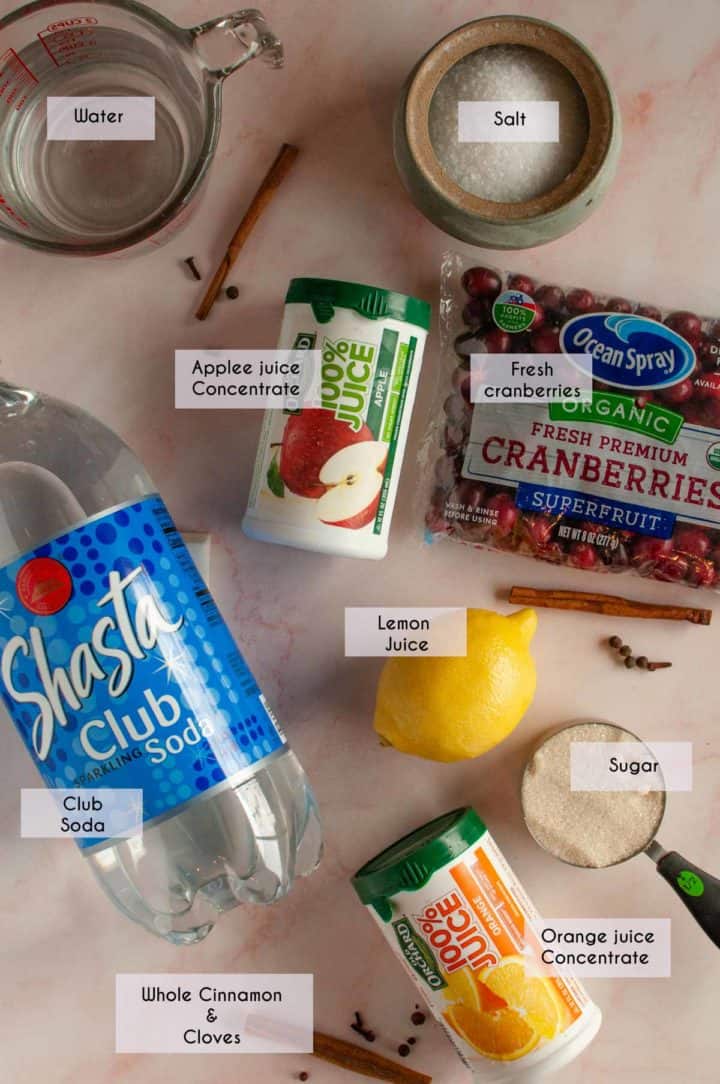 How to make Cranberry Punch:
For this recipe, instead of using store bought juice, you briefly boil the cranberries to soften them, then add in your flavorings and blend the berries to create a lovely fresh concentrate.
After blending the cranberry mixture you add an extra pop of flavor by using whole cinnamon, cloves and allspice for a unique but subtle twist.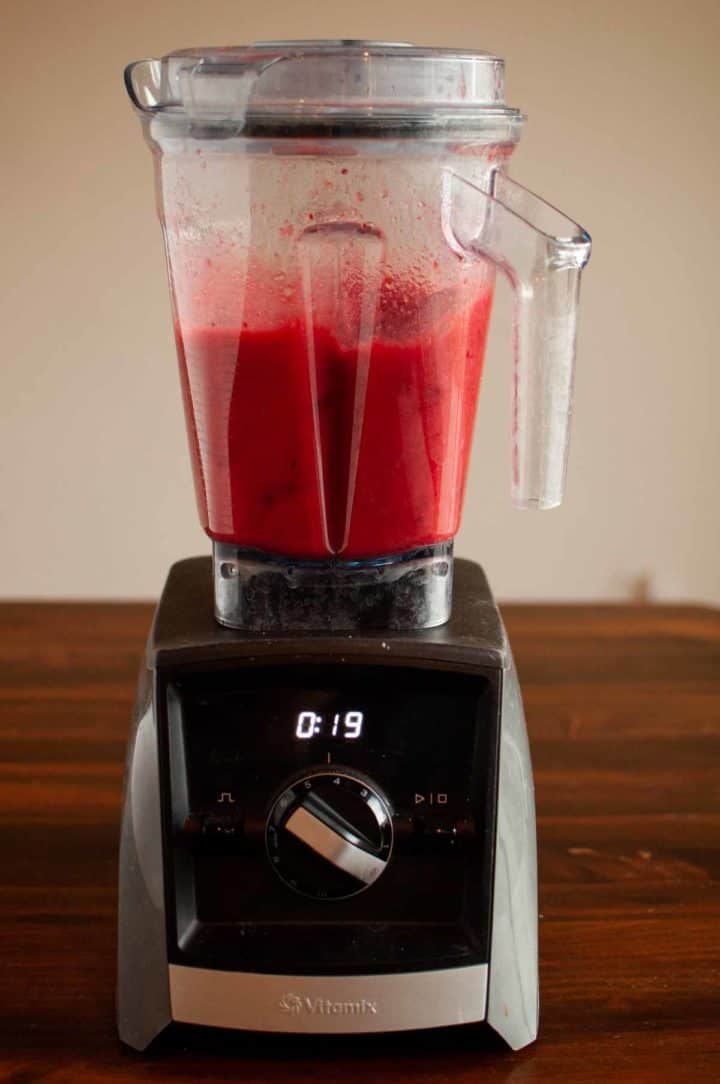 Sweetness Preference:
Many punch recipes are way too sweet for me and often call for soda in addition to the juice. You can customize this recipe and make it a fun cranberry sparkling punch by using either sparkling water or soda depending on your sweetness preference.
To Serve:
For a large crowd then we always serve this in a traditional punch bowl with orange slices floating on top for garnish.
When we are hosting a small gathering then I like to serve these a bit fancier as a fun cranberry mocktail. For individual mocktails then just add ice to the glass and fill one third of the way full with concentrate, then top off with the sparkling water. Garnish with a cinnamon stick and fresh cranberries.
Spiced Cranberry Tea Variation:
These make for a beautiful and unique holiday or non-alcoholic Christmas punch recipe, but you can also mix things up and serve this as a hot tea! (say what!?)
If you want to serve this a spiced hot beverage then just place the cranberry concentrate in a slow-cooker or medium saucepan. Add in plain non-sparkling water instead of the soda or sparkling water, and simmer over low heat and serve. This is a fun variation that is a cross between apple cider and tea making for a delightful addition to a cold day.
Yield: 12
Cranberry Apple-Cider Punch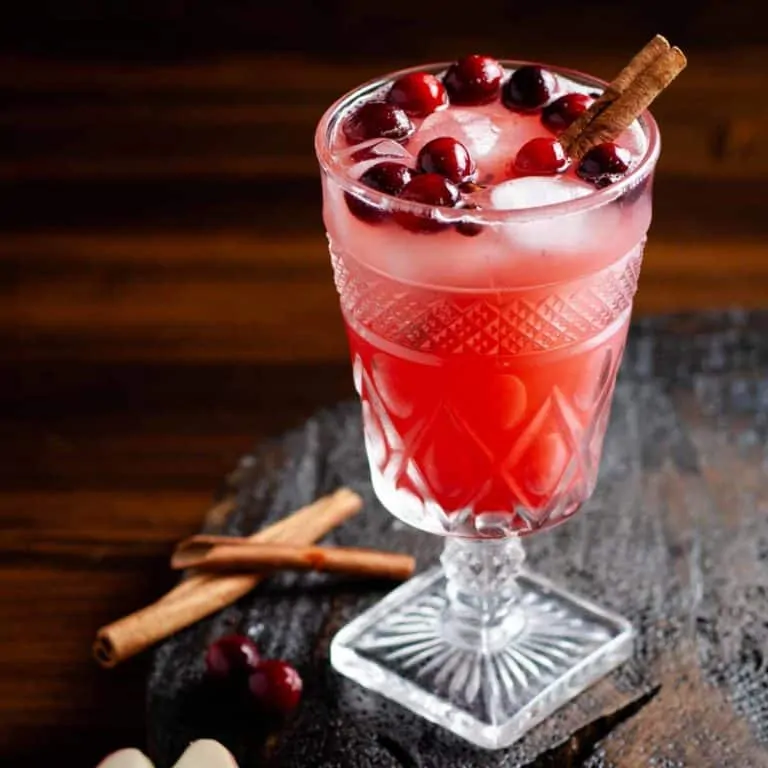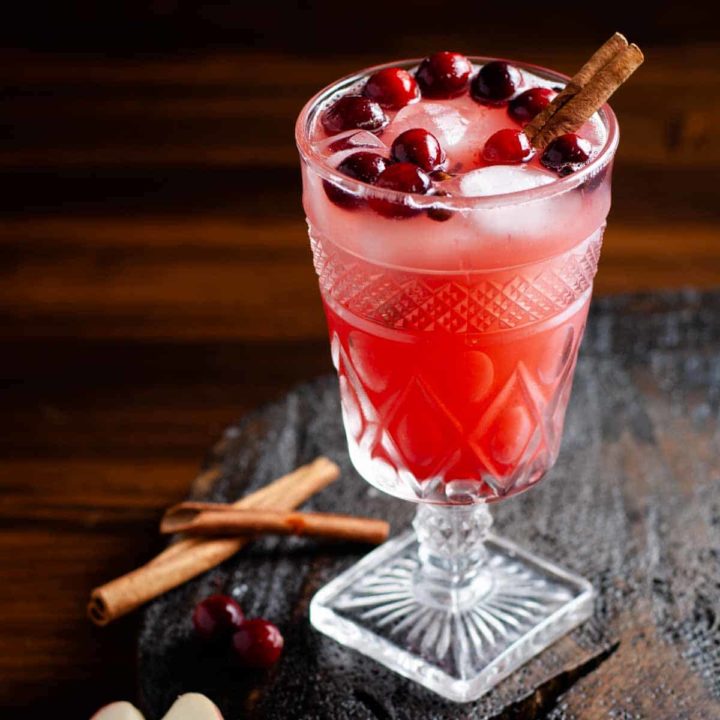 This cranberry punch recipe recipe with spiced cranberry and apple is perfect for a fun and beautiful non alcoholic beverage. It is the perfect holiday and New Years mocktail recipe that has become a favorite, family friendly, party drink.
Additional Time
5 minutes
Ingredients
8oz package Fresh Cranberries
2 Cup Water
1/8 teaspoon Salt
1/2 Cup Sugar
4oz Frozen Orange Juice Concentrate
6oz Frozen Apple Juice Concentrate
2 Tablespoons Lemon Juice
1 Cinnamon Stick
4 Whole Cloves
4 Whole Allspice
2 Liter Bootle Sparkling Water
Instructions
For the Concentrate:
Place cranberries, water, salt in a medium pan and boil over medium heat for 15-20 minutes until the skins begin to burst.
Add sugar, juice concentrates and lemon juice in with the cranberries and stir until dissolved.
Remove from heat and allow to cool slightly.
Place cranberry mix in a large blender (or work in batches) and puree until smooth.
Once blended, add the whole spices in with the concentrate and allow to cool in the fridge.
To Mix the Cranberry Apple-Cider Punch or to Serve Cranberry Mocktails:

• For punch: when ready to serve, combine the concentrate with 2 Liters of sparkling water and mix well.
If you like it sweeter then you can use 3 liters of ginger ale instead of sparkling water.
• For Mocktails: I like to keep these individually portioned mocktail style by keeping the concentrate separate. Guests can mix their drinks as strong as they like and add any additional components they want as well. To do this, fill a glass with ice then add concentrate 1/3 of the way up the glass. Top the glass with Sparkling Water and serve with a cinnamon stick and fresh orange slices or cranberries for garnish.
Notes
Concentrate keeps well in the fridge for up to 4 days which makes it great to use for the individual servings of mocktails. If you want to make this in advance then you can freeze the concentrate for up to 3 months. Thaw before mixing with sparkling water or ginger ale before serving. See blog post for the hot spiced cranberry tea option.
Nutrition Information:
Yield:
12
Serving Size:
12 oz
Amount Per Serving:
Calories:

67
Total Fat:

0g
Saturated Fat:

0g
Trans Fat:

0g
Unsaturated Fat:

0g
Cholesterol:

0mg
Sodium:

28mg
Carbohydrates:

17g
Fiber:

1g
Sugar:

14g
Protein:

0g
*Nutrition information is automatically calculated and may not always be accurate.
Latest Recipes: