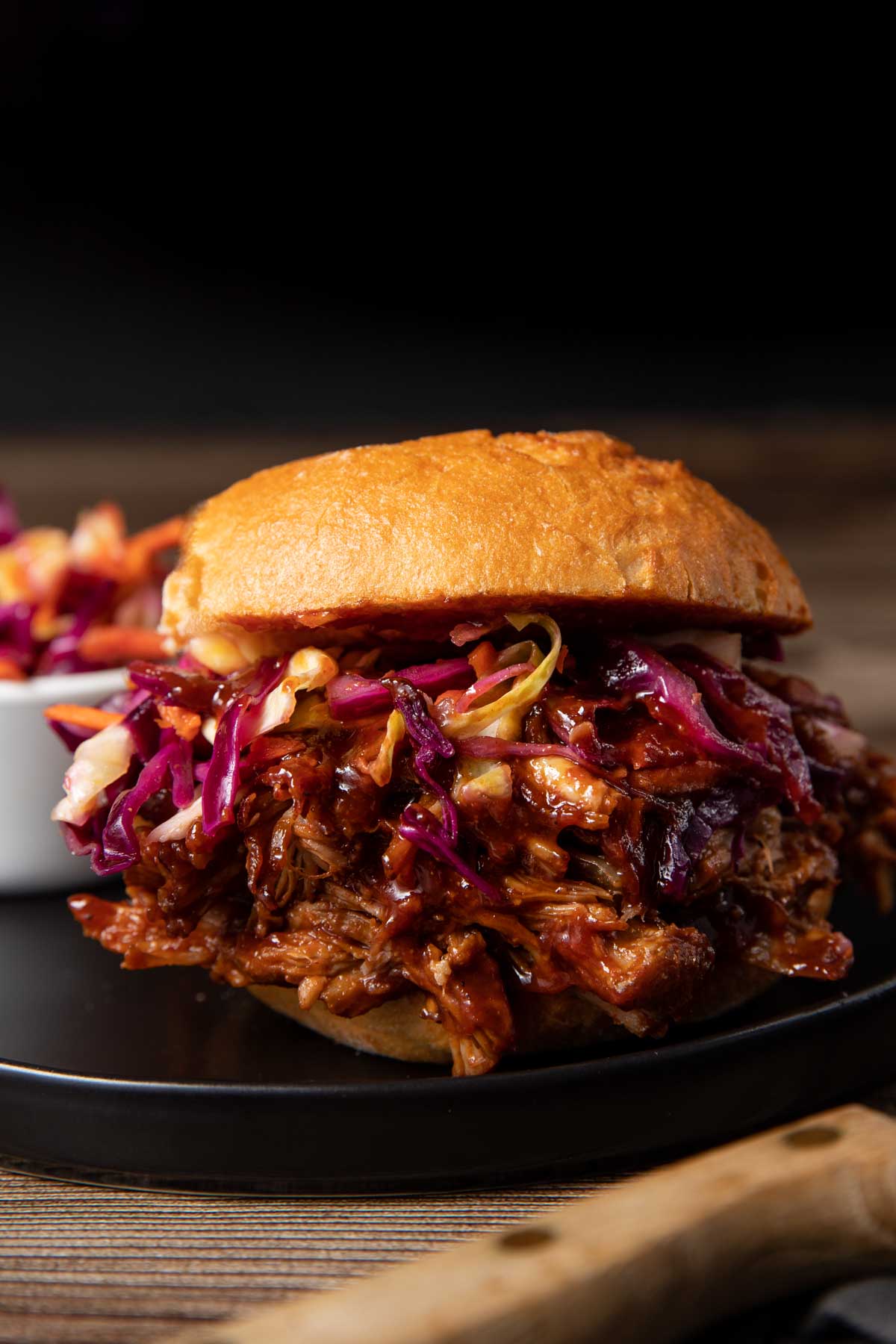 Homemade pulled pork is a flavor packed recipe that slow cooks a pork roast to perfection, giving you the perfect tender meat to use in sandwiches or to simply enjoy with barbecue sauce. This recipe is the perfect crowd pleaser, and nobody will know just how easy it really is!
Ingredient Notes:
Pork Roast
When it comes to the pork section of your grocery store, there are many cuts to choose from and when it comes to pork roasts, which one is best for making pulled pork? While slow roasting your pork allows for a greater variety of options, the standard roast to use for pulled pork is pork butt. However you can use a pork shoulder roast instead if you want. Pork butt contains more fat marbling, which will result in a richer flavor for the final recipe, but for this recipe you can use these porks interchangeably as long as you are close on how many pounds the recipe calls for. This article provides some great info on the differences between the pork roasts if you need help deciding which to use.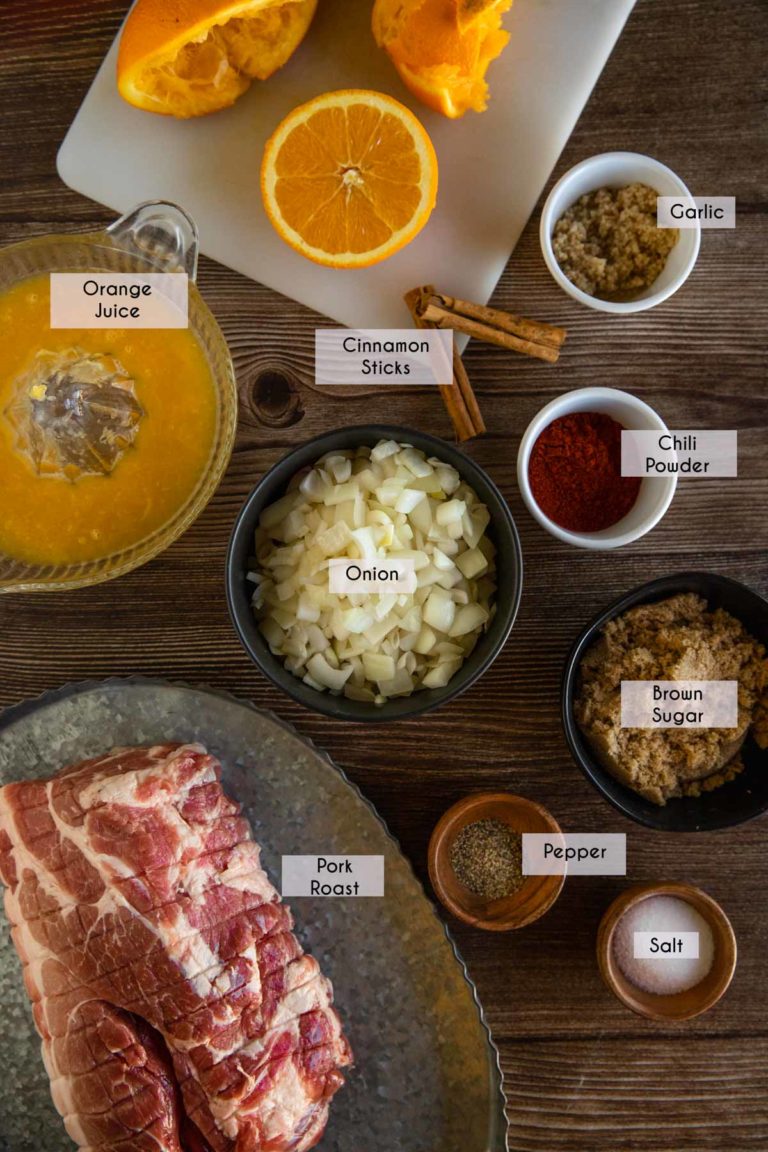 Spices
The rub on the pork roast is a mix of chili powder, salt, pepper and garlic. Adding a couple cinnamon sticks whole to cook with the meat adds a delicate flavor that pairs wonderfully with the pork!
Orange Juice:
Sure you could stick to just water or broth for the additional moisture as you slow cook this pork and many people use cider, but adding just a bit of orange juice gives a wonderful flavor boost that contributes to the final product perfectly.
Barbecue Sauce For Pulled Pork
This easy pulled pork recipe includes a delightful homemade barbecue sauce that is incredibly simple to make. If you really wanted to simplify, then you could use a bottle of your favorite store bought barbecue sauce, but if you want to get the full balance of flavors out of this recipe then I definitely recommend mixing up this quick barbecue sauce recipe.
The barbecue sauce simply begins with a ketchup base and has a variety of spices, molasses, brown sugar and mustard added. Simply stir it all together and simmer and you have delicious barbecue sauce to make this a flavor loaded meal!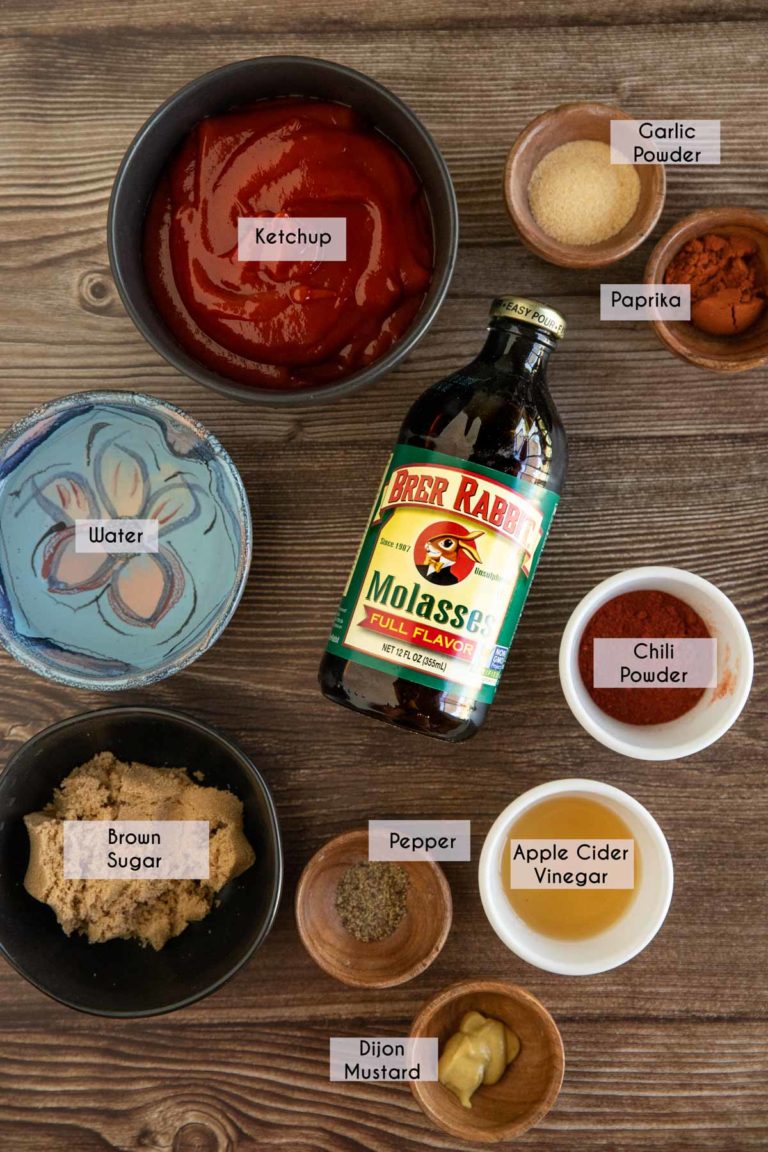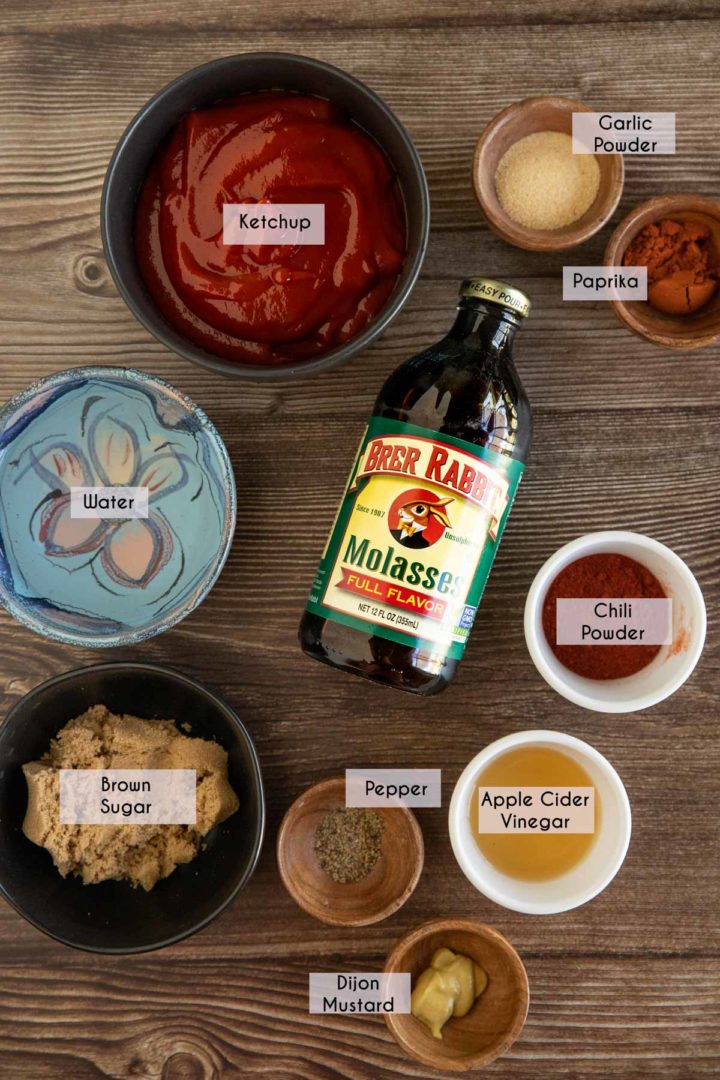 Best Buns For Pulled Pork
Since we eat gluten free, the easiest gluten free buns to find are the Udis' hamburger buns. These work well, but if you happen to have a local gluten free bakery then I would grab some homemade rolls or buns to bring this up a level!
If you don't eat gluten free then you can use your favorite bun of choice for serving these.
Step By Step
This pulled pork recipe comes together incredibly easy in the slow cooker, enabling you to not have to be in the kitchen or tending a roast all day. If you are trying to avoid heating the house, then I often plug my slow cooker in outside, or in the garage.
To make the pulled pork:
Combine spices in small bowl
Rub spice blend all around roast
Place roast in bottom of slow cooker and add onion, cinnamon sticks, water and juice
Turn the slow cooker on to "low" and cook for 8-10 hours until the meat can easily be pulled apart with a fork.
Once cooked, remove the pork roast from the slow cooker and shred the meat with two forks. Add desired amount of barbecue sauce.
Serve plain or on buns with additional sauce!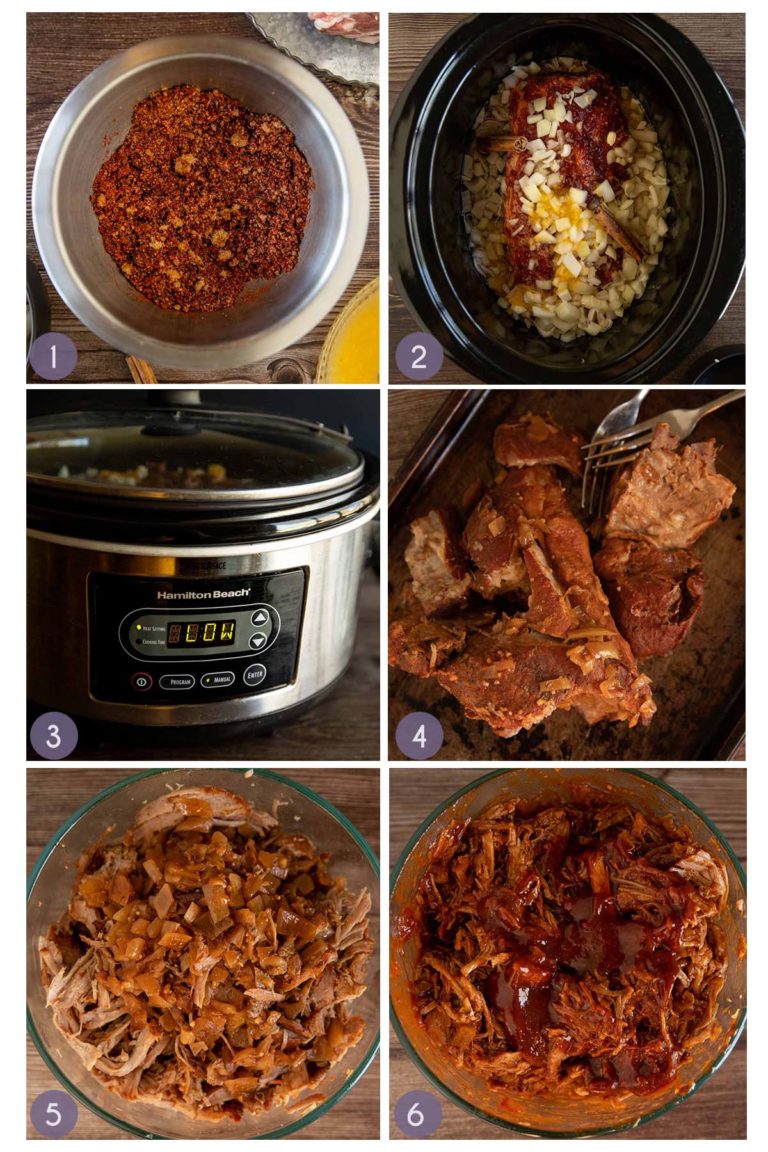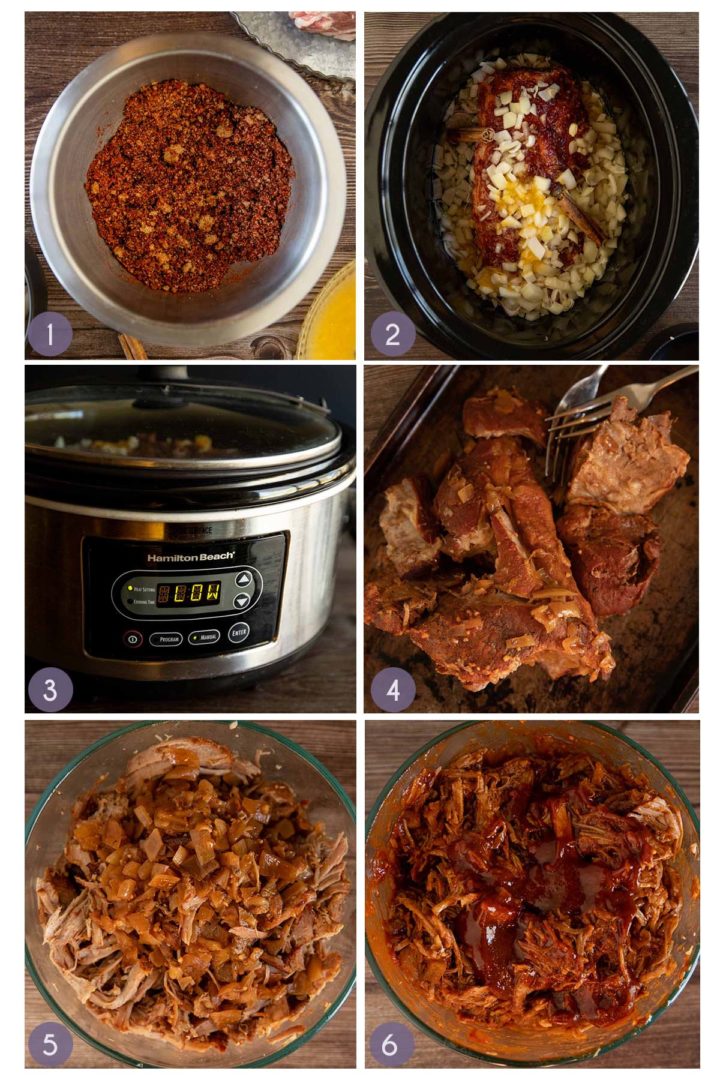 Storage
Leftover pulled pork can be stored, covered, in an airtight container in the fridge for up to 1 week. Leftovers reheat very well.
This is an easy meal to make ahead for a crowd as well and just reheat in a shallow pan in the oven when ready to serve.
Additionally, pulled pork freezes very well. Simply place leftovers in a resealable container or freezer storage bag, and freeze for up to 4 months. Let thaw before reheating and serving.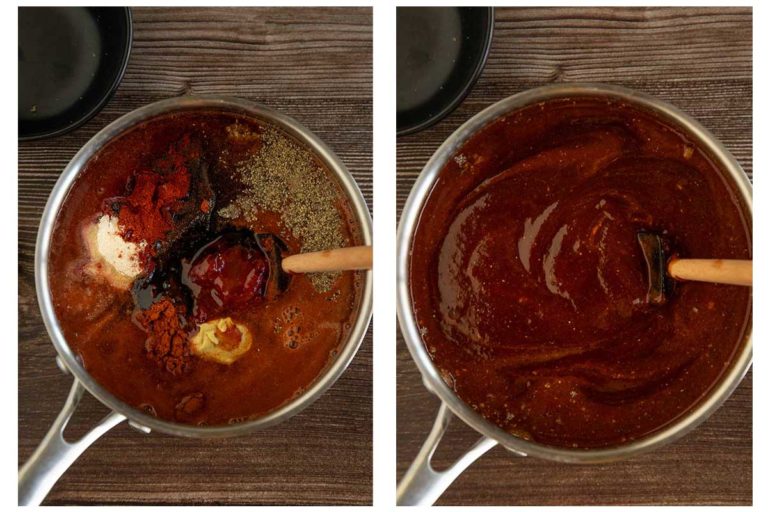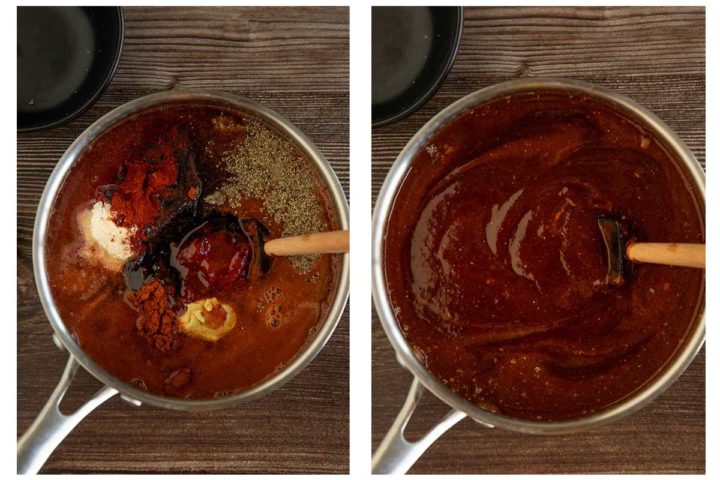 FAQ'S
Should I cut fat off pork shoulder or butt before cooking?
The fat on these pork roasts helps the flavors to develop and keeps the roast moist while it cooks slowly. I personally leave the fat on the roast for the cooking process to keep all the flavor I can. However, If you plan to use the dripping from the pan for any sauce for the roast, then at that point you will want to strain any fat off before using the drippings.
Why won't my pork pull apart/ why is it tough?
The key to getting pork to fall apart is to cook it low and slow, typically about 8-10 hours. If you try to rush the process and cook on high or run out of liquid in with your roast, these are often the reason why it won't pull apart. 
Make sure there is a bit of moisture in with the roast (juice, broth, water etc.) and continue to cook at a low temperature until it reaches a point of being able to shred.
Severely over cooking a roast and letting all moisture cook off will also leave you with a tough roast. Your roast's cooking time will vary depending on size.
Serve With
Pulled pork is a barbecue favorite that pairs wonderful with this Fresh Coleslaw. Put the coleslaw right on top of the sandwich or as an accompaniment.
Want to add that southern barbecue flair? Try serving this with a hot cornbread muffin alongside!
Need to use up leftovers? Try Using leftovers in this delicious Shredded pork Nacho recipe
Need More Recipe Inspiration? Try These Reader Favorites:
Did you make this recipe? It would be wonderful if you could leave me a comment with what you thought of it, and a ⭐️⭐️⭐️⭐️⭐️ rating below!
Yield: 6-8
Homemade Pulled Pork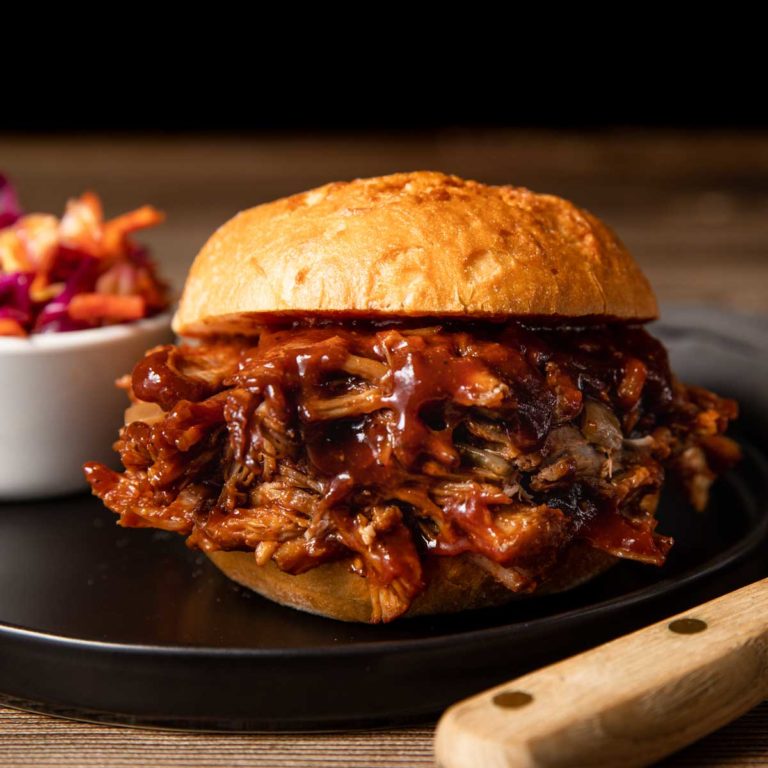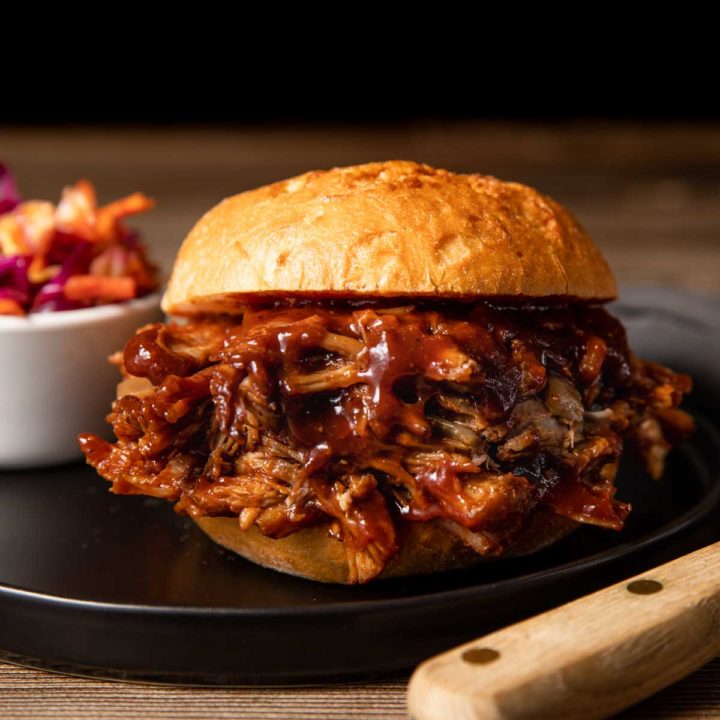 Homemade pulled pork is a flavor packed recipe that slow cooks a pork roast to perfection, giving you the perfect tender meat to use in sandwiches or to simply enjoy with barbecue sauce. This recipe is the perfect crowd pleaser, and nobody will know just how easy it really is!
Total Time
10 hours
5 minutes
Ingredients
3 1/2 pound Pork Roast*
1/4 Cup Brown Sugar
1 Tablespoon Chili Powder
1 1/2 teaspoons Salt
1/2 teaspoon Pepper
2 Garlic Cloves, Minced
2 cinnamon Sticks
1 Onion, Chopped
1/2 Cup Water
1/2 Cup Orange Juice
Buns for Serving, if Desired
Barbecue Sauce For Pulled Pork
1 1/2 Cups Ketchup
1/2 Cup Water
1/4 Cup Molasses
2 Tablespoons Cider Vinegar
2 teaspoons Garlic Powder
1 Tablespoon Chili Powder
2 teaspoons Paprika
1/2 teaspoon Black Pepper
1/4 Cup Brown Sugar
1 teaspoon Dijon Mustard
Instructions
In a small bowl, combine brown sugar, chili powder, salt, minced garlic and pepper.
Rub the chili powder spice blend over the entire pork roast.
Place the seasoned pork roast in the bottom of a large slow cooker/crock pot.
add the cinnamon sticks and chopped onion, around and on top of the roast.
pour the water and orange juice over the top of the roast and place the slow cooker lid on top.
Cook on low for 8-10 hours until easily shreddable with a fork.
Make the barbecue sauce while the roast is cooking.
Once the roast is finished, remove it form the crockpot and shred into bite size strips with two forks.
mix with desired amount of barbecue sauce.
Serve plain or on toasted buns with additional barbecue sauce on the side.
For The Barbecue Sauce:
In a medium saucepan, combine all ingredients for the barbecue sauce.
Simmer on low for about 20 minutes for the flavors to develop and the sauce to reduce and thicken slightly.
Remove from heat and let cool to room temperature before using.
Store any leftovers in the fridge.
Enjoy!

Notes
* I like to use a boneless pork shoulder/pork butt roast for making pulled pork
Cooking the pork roast over low heat keeps the meat more tender and the flavors to develop better. If the liquid evaporates before the roast is finished, then add an additional 1/2 cup of water.
Leftovers can be stored in an airtight container in the fridge for up to 4 days. Any additional barbecue sauce can be saved in the fridge and stored for up to 2 weeks.
Nutrition Information:
Yield:
8
Serving Size:
1
Amount Per Serving:
Calories:

725
Total Fat:

43g
Saturated Fat:

16g
Trans Fat:

0g
Unsaturated Fat:

23g
Cholesterol:

179mg
Sodium:

1024mg
Carbohydrates:

37g
Fiber:

2g
Sugar:

31g
Protein:

48g
*Nutrition information is automatically calculated and may not always be accurate.